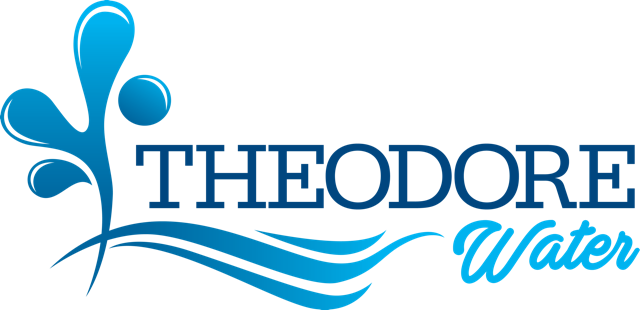 Dear Customers and Shareholders
We hope you have had a rewarding Christmas and New Year, taking time to catch up with family and friends. It was great to see many customers turn up for our Christmas party and join with the Theodore Water team in a few quite drinks and a sausage sizzle. It was a great afternoon and special mention and thanks should go to Peter Tweed for the excellent work organising the event and hosting on the day. For the record, no onion related injuries were recorded. While It was an early start to our party, rumour has it that some participants continued the celebrations at the Theodore Hotel until the wee hours of the morning. Of particular note, a Theodore Water Director who shall remain anonymous, entered the Friday night pool comp and worked his way through the very large field of contenders to challenge in the final. Unfortunately going down but none the less very happy with the outcome. There's always next year Pete.


Allocation Status
Medium A Priority allocation remains at 66% following re-assessment by SunWater at the conclusion of the first quarter. The Lower Dawson Medium Priority has increased to 100% of entitlement. Medium A allocation will be re-assessed at the beginning of next month.


December Distribution Performance
Assessed performance at the end of December remains very pleasing. As at the 31st of December YTD River Diversions = 6487, Sales = 5923, Losses = 564, Efficiency = 91%. Please note* Adjustment for operating outlets is required to determine accurate efficiency and sales.
2nd Quarter Invoicing
Invoices for 1st quarter usage and 2nd quarter charges in advance have been issued. Please let us know if you have had any problems receiving your invoice. You will note we have changed the format slightly from October's invoice. The changes standardise in advance charge calculations for ease of invoice interpretation. Your feedback as always, is most welcome.


Strategic Asset Management Plan
Preliminary investigations have commenced examining options to replace the Theodore Pumping Station. Initial assessments provided by MWH on behalf of SunWater, and subsequently revised by Jacobs concluded the following:
1) MWH 2012 Estimated $4,870,477.35 excluding Gst.
2) Jacobs revision of MWH's proposal suggested approximately $6,300.000.00 would be required.
Initial estimates of construction replacing like for like indicate significant savings on previous estimates can be achieved. Having said that, we are continuing to look at alternative options that may provide further savings.


Work has also commenced identifying and assessing rationalisation/optimisation projects. We have already quite a list for consideration, however If you have any projects you wish to nominate please contact us.


Gibber Gunyah Flygt Pump Failure
The Flygt pump at Gibber Gunyah tripped out Saturday 5th AM. Initial assessment indicated potential problems within the winding's. The incident resulted in the pump controller being destroyed along with hot spotted cable and connections at the wet end. The pump was sent to Xylem in Brisbane who commenced stripping it down on Monday morning allowing for a full examination of the motor winding's. They were found to be fine with the problem being diagnosed as a loose connection within the motor. A full refurbishment has been undertaken whilst the pump is out to reduce the chance of future issues. We anticipate the pump will be back in service by the end of Wednesday 16th. We appreciate the efforts and support of our customers who have been affected. They have worked together to minimise the effects of the disruption.